There are so many great sales going on right now. Since it looks like there has been a step in the direction of reopening the economy, I wanted to take advantage and pick up some things to freshen up my wardrobe for the summer.
So here are some of my favourite trends this season!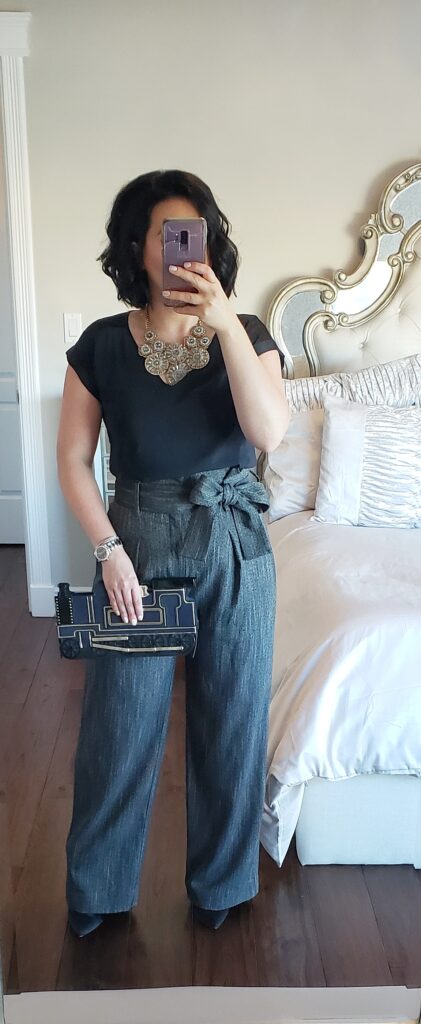 High Waisted Pleated Shorts
I absolutely loved these high waisted pleated pants I bought last year so I knew I had to find similar shorts this summer. High waisted pants are a 70s trend that I will always be on board with! Not only do they hold everything in place, but they create an illusion of an elongated leg (every short girl's dream). So when I was shopping the Express sale today, I couldn't help but pick up a these up, especially since they are on sale for $30! The colour is stunning and paired with a blouse or this pearl cami would ultra chic.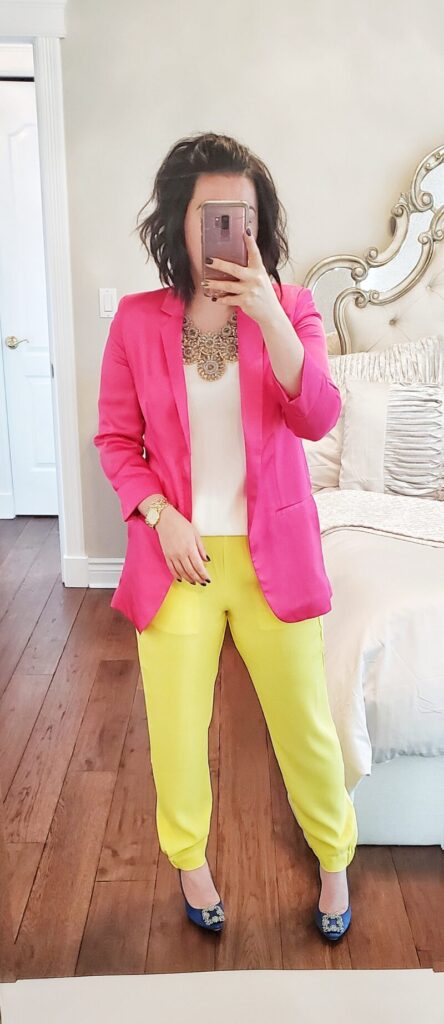 Jogger Pants
Express makes some of my favourite jogger style pants ever (here and here)! They are incredibly comfortable, yet versatile. I love that I am able to dress them up with a blazer and heels to go to work, or dress it down with a tee and flats on vacation. Either way they are a great piece to add to any wardrobe, especially since they are on sale for under $50!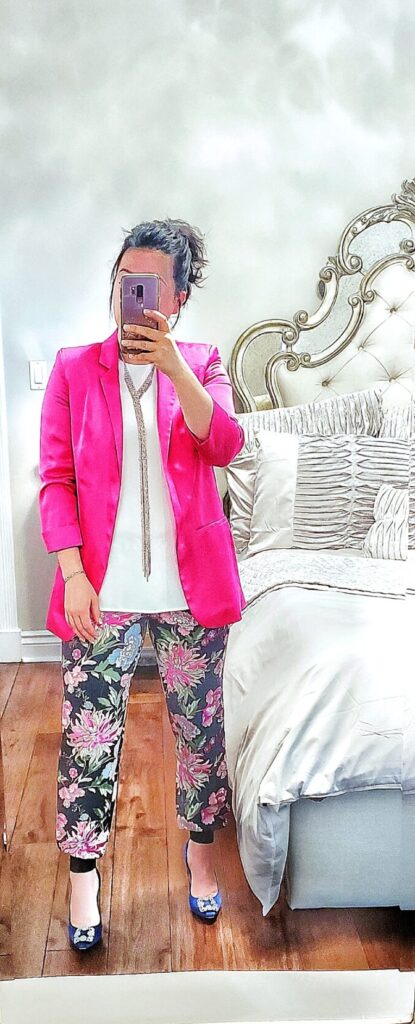 Blazer
Blazers are by far the most universal, and most used, pieces in my wardrobe. I wear them for any occasion, any season, and if I find one that I love, I will buy it in multiple colours. But investing in a good blazer may be a great idea, however, there are allot of great brands that make incredible blazers without breaking the bank. If I am looking for a more classic blazer I tend to gravitate towards BCBG, and if I am looking for bright colours or trendy patterns, I always find what I am looking for at Express or Dynamite. So when I was shopping the Express sale today, I immediately had to pick up this blazer because it is the perfect dupe for the Balmain Blazer we have been seeing everywhere this year!

Highlighter Colours
This is by FAR my favourite trend this season, simply because I already wear them all the time! I LOVE mixing bright colours and patterns together so much. It can make any outfit more fun and youthful! Emerald green seems to be the 'it' colour this season, so I am so excited to pick up some pieces in it (here and here)!
Sheer Overlays
Another big trend I am loving for this summer are sheer tops. Now, normally I am not one for this trend but I found this and this and I had to pick them up! Pair them with either this Superdown vegan skirt or a printed skinny pant and you're ready to take on the world!